A • B • C • D • E • F • G • H • I • J • K • L
M • N • O • P • Q-R • S • T • U • V • W • X-Z
Welcome to the Lincoln Cent Forum Glossary audio herunterladen youtube.
Use the alphabetical links above to navigate to the desired term.
This glossary of terms was written and compiled by Will Brooks with the help of our forum members all images from a website chrome. A huge thanks to everyone who contributed knowledge, ideas, words, and photos to make this growing educational resource possible. Special thanks to Richard Cooper, aka "Coop" who donated many of the photos weekly calendar 2020.
Variety: This is a broader term used to encompass any coin that is a die variety, or an issue variety microsoft word for free 2013.
VDB: The initials of Victor David Brenner that appear at the bottom and between the wheat ears on the reverse of some 1909 Lincoln cents, and also on the shoulder of the bust on the obverse of all Lincoln cents minted form 1918 to the present chrome plugins downloaden.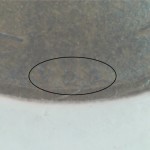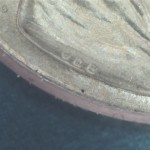 Verdi-Care: A coin conservation product invented and distributed by forum member BadThad adobe cs6 herunterladen.
Verdigris: An undesirable greenish-blue deposit on Lincoln cents, verdigris is a variable chemical mixture of compounds, complexes and water download bixby. The primary components are copper salts of acetate, carbonate, chloride, formate, hydroxide and sulfate. The secondary components are other metallic salts, acids (organic and mineral), atmospheric gases and water download microsoft windows 10 home. All the components are in an ever-changing and extremely sophisticated electrochemical reaction equilibrium that is dependent on the ambient environment ringtones for free download star wars. (Thanks to Thad Meszaras for this definition)

Very Fine: A grading standard of 20-35 download wow free full version. See our grading guide Here.
Very Good: A grading standard of 8-10. See our grading guide Here.
Victor David Brenner (VDB): The designer and sculptor of the Lincoln cent obverse design and the original wheat reverse. His initials VDB appeared at the bottom of the reverse on 1909 cents, but were removed part way through the year due to criticism of their prominence. The initials reappeared on the bust's shoulder on the obverse in 1918, where they are still shown today.
Vice Job: See Garage Job.